Describes the MySQL connection process, which is the default DB provided by Agados Cloud.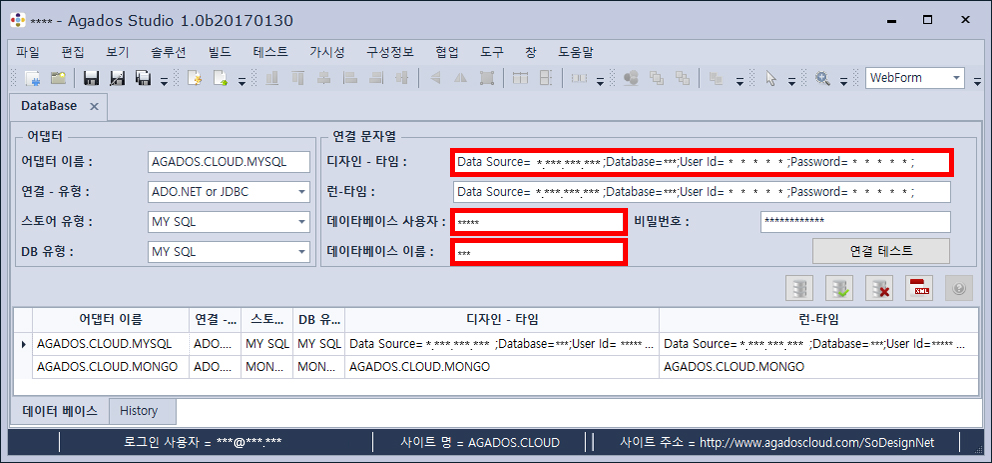 After completing the workbench installation, run Agados Studio.
After logging in, click Solution> Adapter> Database in the menu.
Select the adapter name as AGADOS.CLOUD.MYSQL. Please remember the Data Source, User ID and Password of the Design-Time category . This process is for entering the workbench.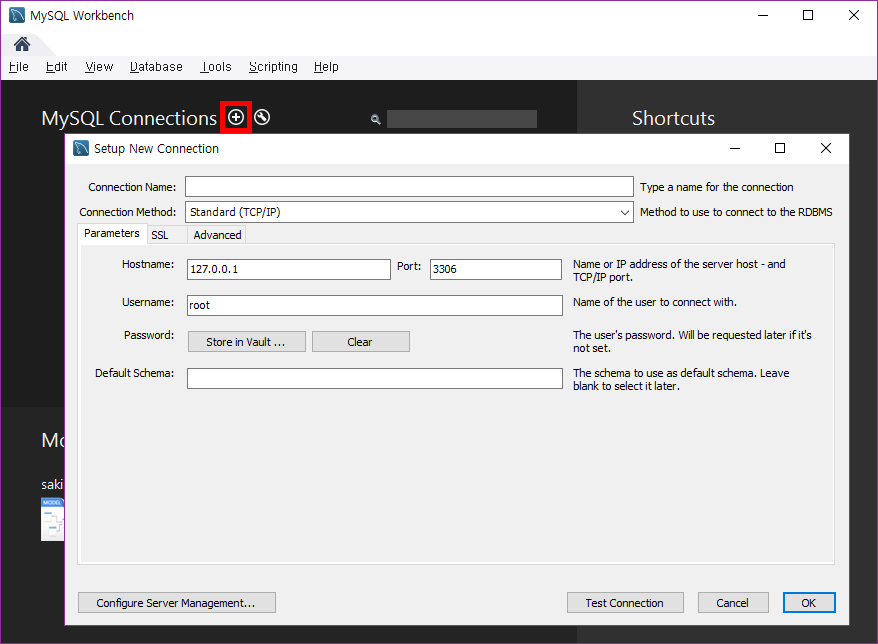 Please run MySQL Workbench.
Click the + button on MySQL Connections . Specify the Connection Name , and enter the Data Source and User ID of the items stored in the Agados Studio database in the Data Source of Hostname and User ID of Username. Click OK.
Select the created Connections . Enter the Password of Agados Studio's database and click OK to enter.
Document last review: February 17, 2017 -Revision:1
The information in this document applies to the Agados Studio 2017 version of the product.
Addr: 5F, 8, Teheran-ro 104-gil, Gangnam-gu, Seoul, Republic of Korea Tel. +8225520306
Email: sales@agadoss.com
Copyright © 2014 – Agados – All rights reserved. Terms and Privacy Police.