This is how to download Agados Studio for the first time.
If you have already installed the studio, click the next page.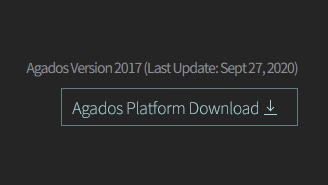 Click Download button on the Agados Platform at the bottom right or below in the Agados Studio homepage.
After downloading, click the file and install it, Agados platform download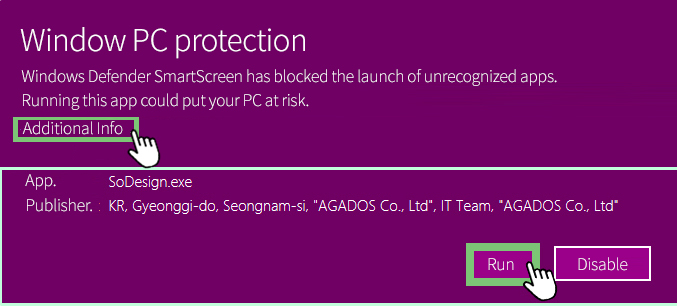 When the installation of Agados Studio is complete, a Windows Smart Screen window called'Windows PC Protection' will open.
On Smart Screens window, You can see the "more info" click to. Please click 'Run' to open the Agados Studio refresh window.
Installation is complete when Agados Studio is launched.
Document last review: February 13, 2017 -Revision:
The information in this document applies to the Agados Studio 2017 version of the product.
Addr: 11F, 81, Banpo-daero 30-gil, Seocho-gu, Seoul, Republic of Korea Tel. +8225520306
Email: sales@agadoss.com
Copyright © 2014 – Agados – All rights reserved. Terms and Privacy Police.